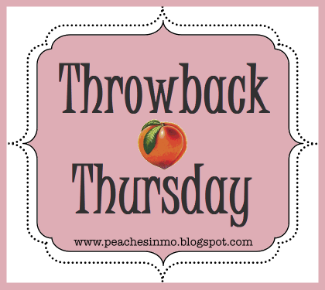 This week we are reliving our High School Graduations.
A 17 year old me
For me this was May of 2004. Whoa, seeing that written down is weird. It's been almost TEN years since I graduated high school! I guess we'll be having a reunion soon, I must remember to check the facebook group for my class to see when it is and if it will be possible for me to attend.
Anywho. I was never super popular in high school. I was the youngest in my class, a band nerd, fabulous in French pronunciation, and didn't get suspended once. I didn't date anyone my senior year, mostly because I was too darn shy to really talk to boys that I was interested in and I knew I had gained a lot of weight since my freshman year and was really self-conscious. I kept a wonderful Senior Book that tracks the entire year, but sadly it's packed up at the storage unit in Georgia.
Graduation! It was a week long thing for us. There were pictures, invitations, awards, scholarships, yearbooks, and the BIG Senior Pic-Nic. So much fun! I was living with my dad at the time, so my mom and brother came down for the ceremony. I got to spend a little time with them before hand, but they left shortly after I walked across the stage, as they lived 4 hours away. My mom has cried at all of our graduations. It's a big deal to her for us to finish school.
My GPA at the end of my high school career was 3.75. Pretty darn good if you ask me! That put me in the top percentage of my class and I was presented with pretty gold cords and a matching gold tassel to wear in lieu of the standard blue and white. The High Honors students were first to walk across the stage and receive their diploma, so this meant I didn't have to wait long to be announced. Graduation ceremonies are seriously boring once the names start rolling out, especially with a large class like mine.
After the last name was called and I fake tossed my cap with my classmates, my dad took us out for a late lunch. And we went home... nothing too fancy.
Next week on TBT: My mom/dad "blames" me for _____ .
(I totally mean this in a joking way!)
*****************************************************
How to Participate in Throwback Thursday Stories: